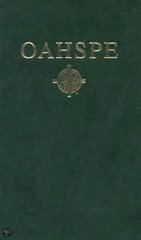 -
太 (클 태 keul tae

):

"

great

"
泰 (클 태 keul tae

):

"

exalted

"
泰 (radical 85 水+5, 9 strokes, cangjie input 手大水 (QKE), four-corner 50132)
Semitic 5, American Indian 6, Europe 7, etc...
and the sons and daughters of Jehovih quickened him to remember all the knowledge
12. Tae then cast aside the philosophy of this day, and proved the attraction of the corporeal
worlds do not exceed seven diameters, each of its own, but many of them less than two.
the geometric formula pi x radius x 2 plus the speed of the solar system
Confucius's own spiritual and intellectual milestones:
At fifty, I knew the decrees of Heaven.
-> he was clear about what the universe had arranged for him, and could feel and align with by moment.
http://lisiming.com/2012/07/ca2-2-autobiography-of-confucius/
--------------------------------------------------------------------------------------------
OAHSPE GOD'S BOOK OF ESKRA Chapter XIV:
4. Know then, O Thoanactus, thou shalt go down to the earth, to the land of Chine'ya, and
OAHSPE BOOK OF SAPHAH chapter OSIRIS verse 56:
A'ji (Gau), semi-dark. There are places in the firmament of heaven...Arji (Poit). When the
-
John Ballou Newbrough was born on 5 June 1828
https://en.wikipedia.org/wiki/Oahspe:_A_New_Bible


1828 = warm high point (very close to 1827 up-spike) dan.


(1827-1828 2nd highest warm peak from 1800-1850).
http://www.longrangeweather.com/1800ad.htm
Kong Qui, better known as Confucius, was born in 551 B.C. in the Lu state of China.
http://www.biography.com/people/confucius-9254926


551 B.C. = warm above average (dan) year period

(1000 year dan 553 B.C).


Confucius was born 4 years after a very cold and dry (a'ji) period (coldest from 600 b.c. to 500 b.c.)
of the Kosmon era.
continent of all the races." - page 161 of SEVEN YEARS THAT CHANGED THE WORLD,
----------------------------------------------------------------------------------------
Oahspe - The Book of Knowledge Part IV:
Every 33rd year (singular) of the Kosmon cycle from 1848, 1881, 1947, 1980, and 2013,
was alike on the earth (globally) in heat (warm up-spike or above average heat) the only
exception was 1914 (the beast, a'ji, year 66).
---------------------------------------------------------------------------------------
10. Tae will measure the stars in the sky and compute their number as more than there
are drops of water in the Pacific Ocean.
Oahspe Book of Knowledge Part II:
32. Yea, I have measured the stars in Thy firmament, and the sun and moon, and weighed
them, and they proclaimed a greater glory unto Thee. Their number is more than there are
drops of water in the ocean;
http://oahspebible.org/knowledge1.html
Prophecy in Oahspe Book of Knowledge came true:
Tae is able to calculate the drops of water in the Pacific Ocean (largest Ocean on Earth) and
the number of stars, planets and moons in the observable (known) universe.
How_many_drops_of_water_are_in_the_ocean:
There are about 20 drops of water in 1 milliliter(mL). For room temperature, pure water at
atmospheric pressure, this is reliable to 20 drops = 1.00 mL, so our precision is about 1/100,
about the same as Wikipedia's estimate of the volume. A mL is a centimeter cubed (cm3).
There are 100 cm in 1 meter and 1000 m in a km, so there are 105 cm/km. Cube this term
and you get 1015 cm3/km3. So multiply 20 drops/cm3 x 1015 cm3/km3 x 622 x 106 km3
= 12440 1021 drops. The second '4' and the trailing '0' of 12440 are a guess because we are
only estimating, so putting it together we get, 1.24 x 10(25) drops of water in just the Pacific Ocean.
10 plus 25 zeros = 10 septillion.
http://wiki.answers.com/Q/How_many_drops_of_water_are_in_the_ocean
-
how-many-stars-are-there-in-the-universe:
400 billion stars in galaxy x 170 billion galaxies = 1 plus 24 zeros =
1 septillion
http://www.universetoday.com/102630/how-many-stars-are-there-in-the-universe/
-
At least one planet per star = 1 septillion
Both gravitational microlensing and planetary transit observations indicate that there may be at
least as many planets bound to stars as there are stars in the Milky Way,
http://en.wikipedia.org/wiki/Milky_Way
-
How_many_moons_are_there_in_the_solar_system:
171 moons in solar system = 171 septillion in observable universe
http://wiki.answers.com/Q/How_many_moons_are_there_in_the_solar_system
-
Total = 173 septillion stars, planets, and moons in observable universe = more than the drops
of water in the Pacific Ocean (10 septillion).
-
In 1923 before (galaxies were discovered), the whole observable universe was:
400 billion stars plus 400 billion planets plus 68.4 trillion = 69.2 trillion (13 zeros) = less than
one hundred billion times smaller than the drops of water in the Pacific Ocean. Trillion x Trillion
= Septillion. 10 septillion / 100 trillion = one hundred billion times smaller.
So when Oahspe said "Yea, I have measured the stars in Thy firmament, and the sun and moon...
Their number is more than there are drops of water in the ocean", that was a prophecy that could
not come true until 1924 when Edwin Hubble using the then largest telescope in the world, the
100 inch Mount Wilson Telescope, discovered other galaxies beyond our Milky Way Galaxy. Before
that scientists thought the whole universe was the Milky Way Galaxy (and they thought the other
galaxies were nebulae or stars).
------------------------------------------------------------------------------------------
-
-------------------------------------------------------------------------------------------
(the I'hin offspring of the angel host that came with the God Seth-antes), and the
"daughters of men" are the Asu (Adamites). The sons of Seth (I'hins) bred with the
Asu (Adamic race), and the result of that mixed breeding was a hybrid offspring known as the
THOUSAND YEARS OF DARKNESS; COVERING A PERIOD FROM THE CREATION OF MAN
DOWN TO THE SUBMERSION OF THE CONTINENT OF PAN, CALLED BY THE ANCIENTS
THE FLOOD, OR DELUGE, WHICH WAS TWENTY-FOUR THOUSAND YEARS B.K., SELECTED
atmospherea to be examined, and they discovered that the heaven of the land of Wagga (Pan)
was beyond redemption because of the great numbers of the spirits of the cannibals and of the
multitude of fetals. It was as if a disease in the flesh be healed over externally, leaving the root
of the disease within. So was Wagga and her heaven; the redemption of the cycles remained
shall be hewn off and cast beneath the waters of the ocean. Her heaven shall be no longer
tenable by the spirits of destruction, for I will rend the foundation thereof and scatter them
of Neph Nephilim is the word used to describe the giants (Druks, Ground People) spoken
when ice sheets were at their maximum extension, between 26,500 and
19,000–20,000 years ago,[1] marking the peak of the last glacial period.
During this time, vast ice sheets covered much of North America, northern
in the place and grade of six hundred [666] in the a'ji'an roads,
for the sinking of Pan during a time of Dan (600 is a dan number/time) even in
the midst of a cold a'ji period (Ice Age) just as the founding of The United States
of America was during a warm (dan-light) period even during the cold period of
"The little Ice Age". It is as if the cold nebulous cloud of a'ji was parted for a
few years (1773-1776) to allow the light and inspiration of the high heavens to
shine through (the same during the time of the sinking of Pan).
Oahspe Book of Knowledge Part III:
1. Tae said: How shall I come to Thee, O Jehovih? I have nothing more to stand upon.
2. My self-conceit hath been as a mountain before my vision. I have nothing to boast over the
ancients; the things I gloried in, the inventions, and sciences, and discoveries of my time, I saw
not from Thy standpoint, I exulted in myself, saying, have I not done great things?
3. But I had not done a hand's turn with all my inventions and discoveries to better the poor and
unlearned. What, then, is the measure of the good I have done more than the ancients?
http://oahspebible.org/knowledge1.html
Oahspe Book of Knowledge Part IV:
22. Jehovih said: All who hear My voice shall know Me, and comprehend My Person.
And as many as hear Me and behold My presence shall be called Tae, for they are the
first-fruit of the resurrection in Kosmon.
33. Now when Tae had put away self, striving to come, by his behavior, to Jehovih,
a new light dawned upon him,..
---------------------------------------------------------------------------------------------------------------------
books of the libraries of heaven are open, for he not only seeth and heareth the spirits of
the dead, but he goeth forth out of the corporeal body (for such have no longer sin and self in them)
-----------------------------------------------------------------------------------------------------------------------------------------
in him shall then master over his own darkness.
-
Oahspe Book of Cosmology and Prophecy: Chapter VII:
18. These periods will be found to come under certain numbers...
the following tables of times and measurements were established:
The numbers for Tae are 999 (war, fight) on ORACHNEBUAHGALAH plate 48, and 666 (war, beast)
Oahspe The Lord's Fifth Book: Chapter I:
the light that is in them shall then master over their own darkness.
OAHSPE: Book of Osiris CHAPTER I:
The Ghans born Conquerers, fighters, defeat others, strong willed stubborn, The I'hins were
meek and mild, not strong enough, they avoid confrontation.
-
-------------------------------------------------------------------------------------------------------
Matches to Abraham-Capilya-Brahma: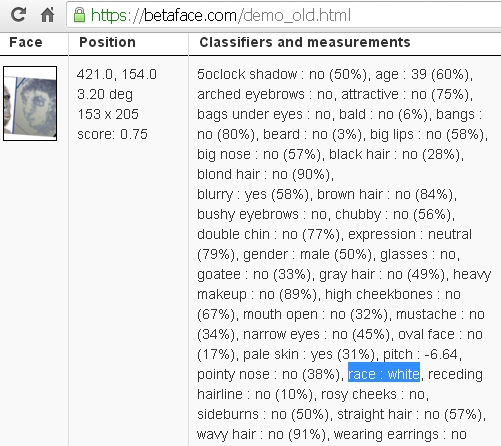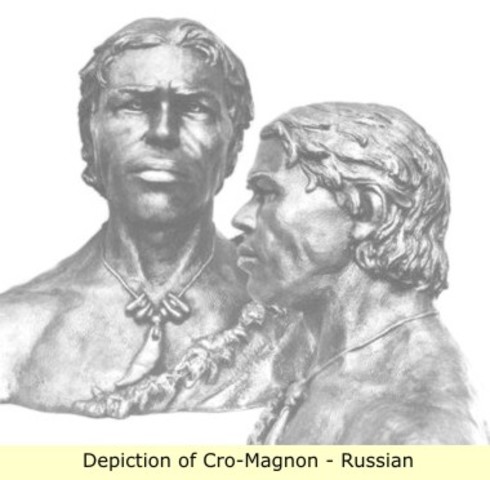 Above forensic facial reconstruction of Upper Paleolithic (Cro-Magnon) man from Oberkassel
(Bonn Germany) dating to 13-14 thousand years before present. Forensic facial reconstruction
done by Mikhail Mikhaylovich Gerasimov who was a renowned Soviet archaeologist and
Paul logan Stone (on right) facial recognition match to Cro-Magnon man:
R. Kelly and Cro-Magnon Man facial recognition match:
I'huans were in Europe before the Ghans (Caucasians and Mongoloids).