The creation of man, the first man, Asu and the first Homo-sapiens (I'hins, Homo sapiens pygmaeus).
<---Asu (Adam) the first man
<-- Ardipithecus ramidus oldest human ancestor and fossils
<---serpents with 4 legs came before man on earth.

Oahspe Book of Inspiration chapter 6 describes the creation of plant, animal, and man life on earth.
Oahspe says between the first creation of serpents with 4 legs (Dinosaurs) and the second creation
of man, there was falling nebula that covered the earth. This brought an end to the FIRST Dinosaurs.
Jehovih created man (Asu) unlike all other animals or beasts with no pre-program or instinct.
Man (Asu) was created at zero, with no spiritual understanding, and being the first race of man
(Asu) he had no (zero) inheritance (no previous or inherited genetics other than to reproduce
after its' own kind) and therefore had no ability to improve himself, and was thus incapable of
spiritual understanding and everlasting life. Asu was of the earth only, earthly. On the spiritual,
intellectual (understanding), evolutionary scale Asu-man was between an Ape and a man
(Charles Darwin's missing link) but he was created and did not evolve from an Ape or any
other animal. Spiritual understanding and ability had to be introduced into mankind by genetics
(spiritual capacity is recorded and passed on through the seed or DNA), cross-breeding with
Angels that had spiritual understanding and everlasting life (angels = spirit-man, spiritual
people with everlasting life). Asu did not have the DNA for spiritual understanding or everlasting life.
The Angels have spiritual understanding and everlasting life in their DNA. Angels are at the high-end
of the spiritual, intellectual (understanding), evolutionary scale. The first Angels came before man
(the unseen precedes the seen) and did not evolve from man or any other creature, they were created
by Jehovih. Man dies and becomes angels. The first Angels had never experienced or fulfilled a
corporeal (physical) life. The DNA of the first Angels would have been undeveloped in corporeal
(physical, fleshly) characteristics. A cross-breeding between the first man (Asu) and the first Angels
would produce the first Homo sapiens (I'hins), with spiritual understanding, ability for everlasting life,
but underdeveloped in physical characteristics (such as short stature, and physical weakness, etc...)
but from the cross of those two Hominids (Asu and Angels) came Homo-sapiens and
all the races of modern man.
BOOK OF INSPIRATION. CHAPTER VI:
16. Then, I made a new creation; giving feet and legs and bones to the animals I designed for
the earth.
17. And when the earth was ripe for man, then I created him; male and female created I those
of the second creation.
18. And man was dumb, like other animals; without speech and without understanding, even less
than any other creature which I had created.
21. And man was unconscious of his creation, not knowing whence he came; nor knew he which was
his own species.
22. And I sent angels to man, to teach him who he was, and to rouse him up to his capabilities,
for which I created him.


CHAPTER XII.

1. Man only, of all My created animals, created I not perfect in his order, saith Jehovih.

2. The most devoid of knowledge, and the most helpless of animals, created I man.

3. I gave not to the bird to improve her feathers; nor yet to improve her species; nor gave I her a book as to the

manner of building her nest, nor as to her behavior with other birds.

4. Nor said I to the hare: Beware of foxes, or go thou, teach thy young to depend on their fleetness.

5. And yet, both, birds and beasts, move by My inspiration, perfectly in the order I made them; the bird doeth her work,

and the hare fleeth from the fox.

6. But the child of man will put its finger in a serpent's mouth, and the child will also eat any deadly poison.

7. Thus differently created I man from all other things on earth;

BOOK OF INSPIRATION. CHAPTER XIII:
26. Thyself I gave to thyself, and even at the zero of thy entity, I said: Go thou, make thyself.
All other animals I created perfectly with Mine own hands, but to thee I gave liberty to
make thyself, even as thou hast.


Man created blank, animals with instinct
Oahspe SECOND BOOK OF LORDS CHAPTER I:
17. Man inquired of the Lord: Thou hast shown the bird how to build her nest, and the
carnivore how to scent the subtle track of his prey, and the spider to weave his net;
but as to the manner of man's house, or as to herbs that are good or are poisonous,
thou has not shown man.
18. The Lord said: All the instinct that is in the bird, or beast, or fish, or insect,
or creeping thing, was created with them, but man was created blank; and yet man shall
attain to more subtle senses than any other living creature.
------------------------------------------------------------------------------------------------------
Some people believe ancient astronauts came to earth from another planet or star system
and mixed their DNA with the DNA of primitive man.
<---astronaut, flesh and blood corporeal man

Orbs are also known as "ghost orbs" or "spirit orbs" and are often thought to be
the souls of people.
Eye-witness accounts of moving balls of light at night on the Gettysburg battlefield
have been reported, for example. Video recordings of these lights did not require
any artificial light source.
Paranormal believers theorize that spirit orbs represent the energy patterns of ghost
or entities.
Each orb may contain the energy of one or more entities. They believe spirits manifest
as glowing spheres of gold, green, blue or crimson light.
Angelic Beings
Many people think that spirits orbs are visible representations of angels. Believers
in this camp note a predominance of orbs at special family gatherings, worship services
or in spiritual places.
A spirit is an entity that has passed over, but can return.
A spirit can travel between dimensions, heaven, the other side and the advanced spirits
(ethereans) can travel from planet to planet or from star to star (space and time, and
the speed of light is no limitation for them).
<--spirit energy orb, "clothe themselves from ethe in forms of light".
Oahspe Sethantes, Chapter XIX:
14. Then shot down toward Hored and Moeb three rays of light, piercing, and in advance of the central orb.
OAHSPE: Book of Apollo CHAPTER X:
12. ...to My exalted atmospherean angels, I have given power to clothe themselves from ethe in forms of light.
But, to My exalted etherean angels, I have given power to clothe their hosts with ships of fire,
and otevans, and adavaysits.
<---"clothe their hosts with ships of fire, and otevans"
OAHSPE Book of Apollo CHAPTER X:
11. ...As Jehovih maketh worlds, and sendeth them forth in the places of His firmament,
so, in imitation of Him, His etherean Gods and Goddesses make adavaysits to traverse space
from star to star, and from one etherean region to another. Great in wisdom and power are
Jehovih's etherean Gods and Goddesses! Yet they, too, were once but men and women, with
corporeal bodies.
-
"Jehovih sent down a ship of light, and bore Chine up to heaven" - Chine Oahspe glossary.
http://www.markfoster.net/rn/texts/oahspe/glossary.html
OAHSPE: Book of Thor CHAPTER III:
15. ...And when the whole airiata was completed, it looked like an oval globe of light,
Oahspe Book of the Arc of Bon Chapter XXXI:
28. A light, like a great cloud, but brilliant, blinding with holy light,...
-
Oahspe - Book of Lika, Son of Jehovih: Chapter VI:
2. As I taught corporeans to build ships to traverse corporeal seas, so have I taught ethereans to build vessels to course My etherean seas.
3. As I bound the corporean that he could not raise up in the air above corpor, save by a vessel, so created I My heavens for the spirits of men, that by manufactured vessels they might course My firmament.
-
Why ethereans use space-ships to travel?
Atmospherean and etherean worlds are composed of matter just as the physical worlds are,
Atmospherean worlds and etherean worlds are composed of matter in a more rarefied state (sub-atomic particles smaller than an electron).
Laws of physics applies to ethereans as it does to corporeal man (both are subject to the laws of physics):
In order to move from place to place one must expend energy, and if you expend energy you must take in energy (rhythmic balanced interchange, give and recieve), a motor or engine can expend more energy than a human body, the more energy can be expended, the faster you can travel (like a jet engine or rocket thrust). In a vehicle or aircraft a turbocharger increases power by forcing more air into the engine's combustion chamber than would be possible with a naturally aspirated engine, feeding more air to the engine allows the engine to burn more fuel and create more energy to power the vehicle or aircraft. Thus a giant ship with a giant motor or engine (propulsion mechanism) can travel faster than a human body, thus earth humans and ethereans build ships to travel across seas, oceans, and continents, and interplanetary, interstellar, and even intergalactic distances.
-
Oahspe Book of Jehovih Chapter VI:
9. Jehovih said ...
13. I spake in the firmament, and My voice reached to the uttermost places. And there came in
answer to the sounds of My voice, myriads of angels from the roadway in heaven, where the earth
traveleth. I said to them, Behold! A new world have I created; come ye and enjoy it. Yea, ye
shall learn from it how it was with other worlds in ages past. Farthest distance of the roadway
where the earth traveleth = diameter of Cevorkum or 868 light years from earth.
"reached to the uttermost places" = from other parts of the galaxy, tens, and hundreds of
light years from earth.
"from the roadway in heaven, where the earth traveleth" = within or near Cevorkum diameter
(868 light years).
Distance to Earth: 39.17 light years (Zeta Reticuli)
Distance to Earth: 244.6 light years (Bellatrix, Gamma Orionis, 3rd brightest star in Orion)
Distance to Earth: 642.5 light years (Betelgeuse, Alpha Orionis)
Distance to Earth: 772.9 light years (Rigel, brightest star in the constellation Orion)
Distance to Earth: 444.2 light years (the Pleiades)
Distance to Earth: 400 light years (Alcyone, brightest star in the Pleiades)
Distance to Earth: 25.05 light years (Vega, brightest star in Lyra)
Distance to Earth: 8.611 light years (Sirius in Canis Major)
OAHSPE BOOK OF SAPHAH M'HAK:25 says angels [men] once lived on other corporeal [physical] worlds.
--

OAHSPE: Book of Saphah - M'HAK (Dark, or Degree of
Golden
Chamber.):
42. W.:
Who are ethereans
?
43. I.:
Spirits
who have risen above the bondage of the earth and its atmosphere;
spirits who can come only to such mortals as have attained beyond earthly desires.
24. W.:
Who are the angels of heaven
?
25. I.:
People who once lived on earth or other corporeal worlds
.
26. W.:
What is their form
?
27. I.:
Even as mortals, but being perfect
.
-

Oahspe Book of Aph, Son of Jehovih: Chapter III:
21. Agar, of the order of Achav, Son of Jehovih ...from the corporeal star Godad ...
22. Hoe'ghi...of the corporeal star Alanx
23. Fist'humitaivi...of the corporeal star Ter'wig
24. Hi'ata...of the corporeal star Heats
26. Neo, God of Lun and Hintaya ...risen from the corporeal star Se'etiyi,...
27. Sicci...from the corporeal star Ith'mule
28. Listiac'ca, Goddess of Man ... raised on the corporeal star Mem ...
29. Tussica, Goddess of Kol ...raised on the corporeal sun Nitz, of the Serpent Tan ...
30. Fiatisi, Goddess of Lubbuk ... raised on the star Planzza, ...
OAHSPE: Book of Lika CHAPTER I:
9.
Lika was sprung from the corporeal star Atos
, which traversed the roads, Yatas-koowen,
of the south circuit of Thoese,
the vortex of another far-off sun
,..
OAHSPE: Book of Fragapatti Chapter 3:
5...Che'sin...brought forth from the star, Indr
OAHSPE: Book of Lika:
newly raised Brides and Bridegrooms from the star Kagados
Extrasolar planet with human life:
OAHSPE: Book of Fragapatti CHAPTER I:
2...the spirits of darkness rescued from Unhowitchata, a prolific world, bringing forth
imperfect human souls too abundantly for the quality.
Here in 1881 Oahspe mentions 13 extra-solar planets (that I have found so far) that
had human (genus Homo) life (water, oxygen, nitrogen, carbon, proteins, and DNA, etc...)
OAHSPE Plate 40 SERPENT'S ORBIT
Above Oahspe Plate 40.--SERPENT'S ORBIT.
1 = Equivalent: 4,700,000: 2, 3, 4, 5, 6, 7, 8. Other orbits for other phalanxes.
The significance of this plate shows that there are other phalanxes (star systems) with
planets in proximity (nearest) of our own solar system
. Here Oahspe shows the nearest
star systems with planets orbiting.
Until only recently in 2012 have any planets been
discovered in other solar systems in close proximity (nearest) to our Solar system, only
a few (4.3) light years away
. The first extra-solar planet discovered was located 1000
light years from the Sun. The discovery of the nearby extra-solar planet only a few
light years away came 131 years AFTER Oahspe was typed.
October 17, 2012 brought the announcement of the discovery of a planet, Alpha Centauri Bb,
orbiting a star in the star system closest to Earth, Alpha Centauri. It is an Earth-size planet,
-
Scientists have discovered a planet which could have the most Earth-like environment
ever found - raising a 'very compelling case' for life there
.
With our planet rated at 1.0 on the Earth Compatibility Index, Gliese 581g, found in the
Libra constellation, scored 0.89, ahead of Mars on 0.7.
Experts report that there are already more than 700 exoplanets discovered, but only a
Above is Sargis or materialization of a spirit from light-form to flesh and blood human organs and bones.
Oahspe Book of Jehovih Chapter VI:
16. And now was the earth in the latter days of se'mu, and the angels could readily take on
corporeal bodies for themselves; out of the elements of the earth clothed they themselves,
by force of their wills, with flesh and bones.
<--Oahspe image of Se'muan Firmament (dense molecular cloud).
<--Oahspe image of the Earth in Se'mu.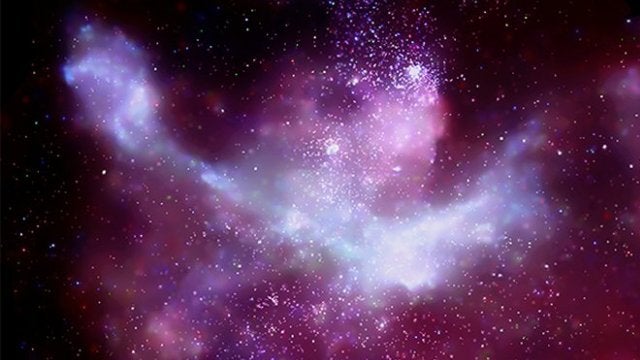 Above is a molecular cloud (nebula).
-
"out of the elements of the earth" (the earth's atmosphere of sem'uan nebula) clothed the
angel hosts of Seth-antes with corporeal bodies composed of All 11 elements necessary for life.
-
Almost 99% of the mass of the
human body
is made up of six
elements
: oxygen, carbon,
hydrogen, nitrogen, calcium, and phosphorus. Only about 0.85% is composed of another five
elements
: potassium, sulfur, sodium, chlorine, and magnesium.
All
11 are necessary for life.
-
Book of Jehovih: Chapter VI
14. There alighted upon the new earth millions of angels from heaven; but many of them
had never fulfilled a corporeal life, having died in infancy, and these angels comprehended
not procreation nor corporeal life.
15. And I said, go and deliver Asu from darkness, for he shall also rise in spirit to
inherit my etherean worlds.
16. And now was the earth in the latter days of se'mu, and the angels could readily
take on corporeal bodies for themselves; out of the elements of the earth clothed they
themselves, by force of their wills, with flesh and bones. By the side of the Asuans took
they on corporeal forms.
17. And I said: Go ye forth and partake of all that is on the earth; but partake ye not
of the tree of life, lest in that labor ye become procreators and as if dead to the
heavens whence ye came.
18. But those who had never learned corporeal things, being imperfect in wisdom,
comprehended not Jehovih's words, and they dwelt with the Asuans, and were tempted,
and partook of the fruit of the tree of life; and lo and behold they saw their own nakedness.
And there was born of the first race (Asu) a new race called man; and Jehovih took the
earth out of the travail of se'mu and the angels gave up their corporeal bodies.
19. Jehovih said: Because ye have raised up those that shall be joint heirs in heaven,
ye shall tread the earth with your feet, and walk by the sides of the new born, being
guardian angels over them, for they are of your own flesh and kin.
20. Fruit of your seed have I quickened with my spirit, and man shall come forth with
a birth-right to My etherean worlds.
The first mix occured around 73,000 years ago and resulting in humans being half
animal [Asu] half angel. They were diminutive, well shaped humans with short arms
and longer legs with the ability to walk upright. They could also speak and were able
to see and communicate with their angel forefathers. These were called I'hins.
I'hins = Homo sapiens pygmaeus (pygmies).
<---Original I'hin and 1930s African Congo Pygmy man have very similar faces.
I'hin and Congo Pygmy man have very similar forehead, eye brows, nose, mouth, beard, sideburns, ear,
horizontal mid-forehead indentation, eye sockets, cheekbones, chin, etc...
<--
Orthographic projection using parallel lines show sameness of two forms.
-
"We perceive

I'hin genes in Africa's

Negrillos (

pygmies

) ...

The pygmies are racially different from
Bantu and Sudanic people

.
Colin Turnbill, in his charming ethnography, The Forest People, lists a good number of
pygmy traits "uncharacteristic of the
Negro tribes." - Page 77 of THE MYSTERIOUS ORIGINS OF HYBRID MAN (2013) by
The Pygmy hunter-gatherers of the Cameroon and Congo River Basin are closely related
to the Bushmen (San people) of the Kalahari Desert
(both are Africa South-Central Hunter-Gatherers). The Bushmen (pictured above)
have Epicanthic eye fold (infancy feature).

-
The
Pigmy populations of Central Africa are known as the shortest human populations
worldwide
showing an endocrine
profile similar to Caucasian individuals
with idiopathic short stature. Therefore, the study of these subjects may significantly
improve our knowledge of the mechanisms regulating normal growth in humans. In this review we summarize the existing
knowledge on Pygmies' short stature, including evolutionary hypothesis, studies on their GH/IGF-I axis and their immune
system functioning. We illustrate in depth our recent studies on the
ethnic group of Pygmies called Babinga, living in the
forest of Cameroon, suggesting that the size of Pygmy subjects is reduced from birth
, compared to a neighbouring
population, and that it is
associated with reduced GH [Groth Hormone] and GH receptor gene expression
. These results
provide a research target for future epigenetic investigations
and suggest that
the short stature of African Pygmies
is
-
The little people (I'hins, pygmies, San Bushmen) have an angelic spiritual quality about them,
they do not war with other tribes. They are descendants of Abel and Seth (the angels who came with Seth-antes)
of the Bible and it is from them we inherited our spiritual qualities (DNA) and abilities (Abel, ability).
-
It was a cross between the two (Asu earth man and the etherean hosts of Sethantes) that produced the pygmy-like
I'hins who were white and blond in color. The human fossil record and modern humans show characteristics of
original Asu and the original I'hins including infancy and fetal characteristics into adulthood.
The
white and yellow skin color of most I'hins in Oahspe may be due to the underdeveloped "infancy genes" that
the I'hins inherited from their Angel parents who had died in infancy or fetal on other corporeal worlds
, this may also
explain their fine straight hair. This may also explain the
yellowish brown skin of some pygmy tribes and their usually
blond to reddish lanugo, a fine, downy hair found on infants
. Many bi-racial kids are very fair, have very light skin color
at birth but they darken in skin tone every year. Some bi-racial children are as white as could be when born, but grew
darker as time went on. As for hair,
many bi-racial children are born with straight hair, but as they reached puberty,
-
The Efe Pygmies are "wholly non-aggressive," Jean-Pierre Hallet told me. Could that be true?
Since Hallet largely grew up with the Efe in equatorial Africa, and has lived with them for much of
his sixty plus years, I figured he might know. Most significantly, Efe Pygmies are free of hatred,
greed, and competitive feelings. Physical violence against others is forbidden. According to Hallet,
Pygmies concentrate their attention on the betterment of their personal relationships. He said that
the entire Efe society had not one criminal, not one rapist, one molester, or one case of incest.
The Pygmies have no chiefs, no courts or prisons. Turnbull wrote that they did not want individual
power, preferring shared decision-making.
According to Hallet, the Pygmies believe in one God, one Spirit, one Creator of all life.
http://primal-page.com/pygmy.htm
-
Angels partook of the Tree of Life (procreation). The angels did themsleves and Jehovih a good service.
These were the "Eve" angels that bred with (knew) "Adam" (Asu) and produced the I'hins
(Abel, Ability to understand and percieve spiritually). Eve (angels) knew (partook of the Tree of the
Knowledge of good and evil) Adam (Asu). When the Eve (angels) materialized during the time of semu
(dense dark molecular cloud, nebula).
Oahspe Book of Jehovih: Chapter VII:
20. The angels understood the commandments of Jehovih according to their knowledge in the etherean
heavens; being heirs of other planets, and having died in infancy, and having matured in the es worlds; but
they understood not the Creator according to the practice of the lower heavenly kingdoms. Wherefore
their knowledge was incomplete.
21. Jehovih said: I condemn ye not because ye have become joint procreators with the asuans; for ye
have done two services unto Me; which are to teach yourselves corporeal things, that ye may understand
and sympathize with corporeans, and, secondly, because ye have caused the earth to become peopled
with such as are capable of immortality.
-
It was the crossing of Asu with the I'hins that produced all the races of humans both today and extinct.