The oldest Bibles are aproximately 300 years after the events of the New Testament? Why?
-
What do the Dead Sea Scrolls tell us about Jesus?
The discovery of the Dead Sea Scrolls in 1947 [3rd rule of prophecy after the start of Kosmon cycle] created a flurry of scholarly activity and analysis. The information in the scrolls provides a remarkable insight into an apocalyptic group, known as the Essenes, who established a community on the shores of the Dead Sea at Qumran (circa B.C. 150-A.D. 68).
The initial excitement was the hope that this community, contemporary with the ministry of Jesus, would have some record of him (and fill in those "lost years of Jesus"). But there is no mention of Jesus, John the Baptist or anyone else associated with the Gospels. The traditional understanding that Jesus was unique began to fade when it was discovered that the community at Qumran practiced baptism, eucharistic meals and the sharing of goods in common.
https://www.post-gazette.com/ae/books/2019/10/18/John-Bergsma-Dead-Sea-Scrolls-Revealing-Jewish-Roots-Christianity-review/stories/201910200011
What do the Dead Sea Scrolls say about Jesus? Nothing.
What do they say about the world in which Jesus lived? Lots.
The Dead Sea Scrolls are comprised primarily of two types of texts: parts of the Hebrew Bible (Old Testament) and sectarian works written by the small group (or groups) of Jews who lived at Qumran. The scrolls date from the mid-third century B.C.E. until the mid-first century C.E.
The worldviews of early Christians and the writers of the Dead Sea Scrolls were also starkly different. VanderKam explains, "A group that set a goal of spreading its religious message to all peoples to the ends of the earth had a very different understanding of God's plan than ones who seem to have done no proselytizing and had no interest in bringing the nations into the fold."
https://www.biblicalarchaeology.org/daily/biblical-artifacts/dead-sea-scrolls/the-dead-sea-scrolls-and-the-new-testament/
Oahspe Book of Inspiration: Chapter XI:
1. SEEK not to spread My gospels, and entice followers unto this, or that, saith Jehovih.
2. Neither go about preaching, saying: Thus saith Jehovih!
3. Let all men hear Me in their own way.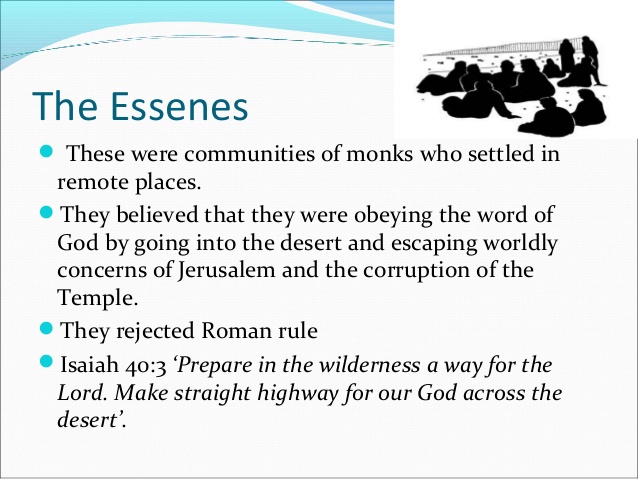 The Essenes whose writings (in Aramaic or Hebrew not Greek) unlike the New Testament of the Constantine Bible go back to the time of Joshua or Yeshua.
The Essenes hid their writings from the Romans, they rejected Roman rule, their writings and beliefs agree with Oahspe (the American Kosmon Bible).