Oahspe The Book of Judgment Chapter II:
9. Let no man concern himself as to whether it be the spirit of himself or an angel; for it is only the subject uttered which is of value. In this day all things shall stand on their own merit and not on a supposed authority.
13. It is wiser for the spiritual-minded to keep to themselves, especially when communing with Jehovih and His angels.
-
"Each year in May, year after year, … I sought the forests to be alone with God", experiencing the oneness of the universe. - Walter Russell
OAHSPE: Book of Cosmogony and Prophecy Chapter X:
5. To attain this kind of prophecy, the following discipline is requisite:
6. To live in the fields and forests [alone in the wilderness], and study the action of unseen forces upon himself [introspection]; ...
OAHSPE GOD'S BOOK OF BEN CHAPTER VII:
3. I am the living mathematics;
-
"the
orach-nebu-ah-galah definition is incredible, how did that come about was it channeled?
" - oahspe101, 01/19/2015.
-
US National Library of Medicine National Institutes of Health
Hippocampus. 2007;17(6):486-93.
...our findings reinforce the hypothesis that
the hippocampus is involved in declarative and semantic learning
, which contributes more notably to
verbal IQ
, than to performance IQ.
https://pubmed.ncbi.nlm.nih.gov/17407128/
Declarative learning is
acquiring information that one can speak about
(contrast with motor learning). The capital of a state is a declarative piece of information, while knowing how to ride a bike is not.
https://en.wikipedia.org/wiki/

Declarative

_learning
Oahspe - The Book of Knowledge Part IV:
22.
Jehovih said: ...as many as hear Me and behold My presence shall be called Tae
, ...
23. And
Tae shall come forth in Me
, for
he is My word, speaking in his labor to that end
.
-
It
focuses on the relation between signifiers, like

words, phrases, signs, and symbols, and what they stand for

; their denotation
.
Linguistic semantics
is the study of meaning that is used for
understanding human expression through language
.
-
ORACH-NEBU-AH-GALAH is an Oracle (ORACH) science that is related to the travel of the Earth (AH) through Nebulous (NEBU) regions around the Galaxy (GALAH).
-
ORACHNEBUAHGALAH = Oracle, Nebula, Earth, Galaxy
-
The ORACHNEBUAHGALAH plate = cosmological oracle of God.
-
Webster's Second International Dictionary defines an oracle as,
the medium by which a god reveals hidden knowledge or makes known the divine purpose.
-

The ORACHNEBUAHGALAH plate = the mystery of God in Revelation 10:7 = God's prophetic schedule of events = knowing the times or the seasons (cycles).
-
"If the author, Susan B. Martinez, Ph.D., is correct, an 890-page book called "
Oahspe
" is the best kept secret in the world. But it is not supposed to be a secret. It was
intended to be as well known as the Bible
and provide answers to humankind on all life's mysteries, including the history of the planet, the history of the human race, the fate of man, and countless other matters pertaining to the nature of man and the purpose of life."
http://www.amazon.com/

The-Hidden-Prophet-Ballou-Newbrough

/dp/1449505511
-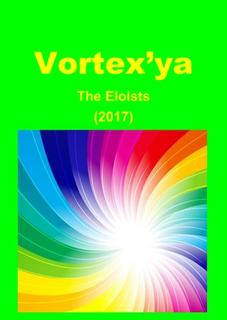 Vortex'ya by The Eloists 2017
-
OAHSPE BOOK OF SAPHAH chapter OSIRIS verse 57:
...

A'ji

, the third place (

nebulous places in the firmament

)...
-
Feb 14, 2019 at 9:16 AM, Michael W wrote:
"My Review of the Orachnebuahgalah prophecy plate
Last Sunday evening I was treated to

a remarkable discovery and revelation concerning one of Oahspe's most unusual mysteries, the Orachnebuahgalah prophecy plate

(Standing for Oracle-Nebula-Earth-Galaxy.). Fellow

Oahspean Michael James, went over with me, set-by-set, figure-by-figure—as I used my calculator

—and unravelled this astrological and prophetic chart to

my utter amazement and surprise

!

This chart has always been an enigma to many, including myself

, who have read Oahspe and a challenge to those who attempt to read The Book of Cosmogony and Prophecy in Oahspe. Yet

by using my calculator, through mathematics, I was able to see important events deciphered with such clarity, as to make the use of any zodiacal chart reading look like a child's exercise

!
By

using astronomical light year figures of the distance of Polaris, Cevorkum

(the sub-galactic orbit of our solar system around Polaris),

and figures of a 3000 year arc cycle, etc

.,

Mr. James was able to open up before me, through mathematics, the key to calculating important historic and futuristic events

.

He has crack the code of this prophetic tablet, and I doubt there has been a more important discovery in recent years

. A pity it will probably go largely unnoticed. A true loss for the planet.

What a revelation!"

- Michael Harris
-