----------------------------------------------
Sunday, December 17, 2017
I said:
"The Oahspe states the Europeans are the Israelites, in other words the whites. The migration of Israelites, went though Israel and then toward Europe."
The Oahspe states that the original Israelites were I'huans (such as Abraham and Moses) Europeans are Ghans. When the I'huan Israelites migrated through Europe they mixed with the Ghans and the I'hins that were already in Europe, and so Europeans contain Israelite DNA, but they are not pure or original Israelites. Do you know what people are the closest to the original I'huan Israelites?
Addendum: Oahspe God's Book of Eskra 50:
27. Now, in reference to the Faithists: ...In
Arabin'ya [including all of Africa]
, Heleste and Uropa, they were
scattered in all directions
.
28. And these
called themselves, Israelites and Jews
.
30. Now after the fall of the great empire, Egupt, her people migrated westward, hundreds of thousands of them, and they settled in western Uropa,...
There were Israelites and Jews in Arabin'ya [including all of Africa] that were scattered in all directions before the Egyptian people migrated westward into Europe.
Oahspe First Book of God Chapter 11:
23. Now when Abraham and his people came into Arabin'ya, especially into Egupt, ...
when Oahspe refers to

Arabin'ya

, it includes a large area of land which

covers all or part of Africa and what is now the Middle East to Iran

.

------------------------------
Addendum:
Oahspe says "
Egupt, her people migrated westward
...
and they

settled in western Uropa
", Oahspe makes

a distinction between Egyptians and Israelites

. The Israelites were slaves to the Egyptians. Thothma was an Egyptian Ghan who was NOT an Israelite.

------------------------------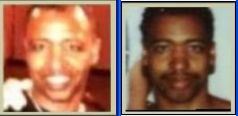 Above: the

highest combined facial recognition match of a single person to both Abraham (86%) and Moses (93%)

is an African-American (72% sub-Saharan West African).


He said:
John Ballou Newbrough's drawing of a Yak looks highly accurate when compared to Homo erectus.

Wednesday, 9 July 2014
Genealogy CSI Style - Facial Recognition
.
possibilities of facial recognition for genealogy and family tree research.
Facial Recognition could be described as
facial arithmetic
, providing facial analytics to facilitate
the detection and recognition of people from photos or videos
.
It seems logical that there is a
niche for this tool in the world of genealogy
in assisting with the identification of unidentified family members by the comparison of family photos.
http://worldwidegenealogy.blogspot.com/2014/07/genealogy-csi-style-facial-recognition.html

Above:

20 March, 2014, geneticist Mark Shriver of Pennsylvania State University and imaging specialist Peter Claes of the Catholic University of Leuven (KUL) in Belgium.
Likewise using

facial recognition

you can

reverse engineer a person's DNA profile from their face

.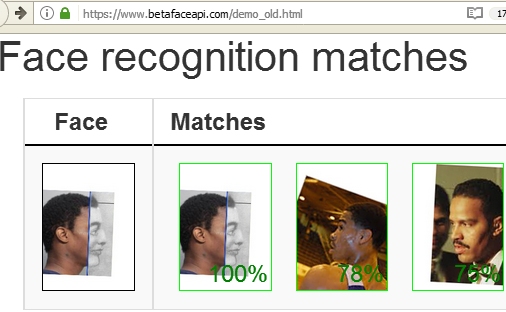 Above: Abraham familiar facial matched to Mustapha Farrakhan Jr (78%) and Sr (75%).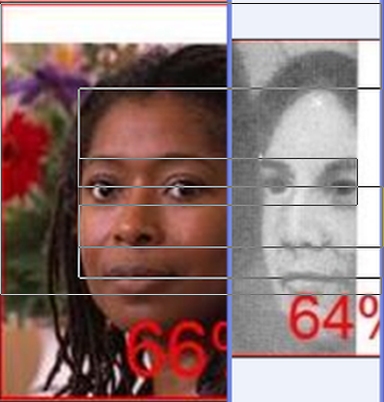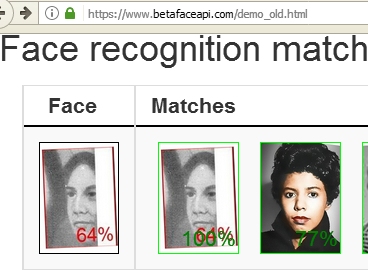 Above:

Abraham female familiar (relative) spirit and African-American

Lorraine Hansbury
match 77%

. Lorraine Vivian Hansberry was an

African-American

playwright and writer.
Hansberry was the first

black female

author to have a play performed on Broadway. Her
best known work, the play A Raisin in the Sun, highlights the lives of Black Americans living
under racial segregation in Chicago.
-


Above: Manny Ramirez of Dominican ancestry with a 88% facial recognition match to Moses.
The majority of Dominicans are of African descent. A very small minority can lay claim to Spanish blood as
these people are descended from the Spanish plantation owners who ruled in DR and did not intermix with
the majority African population.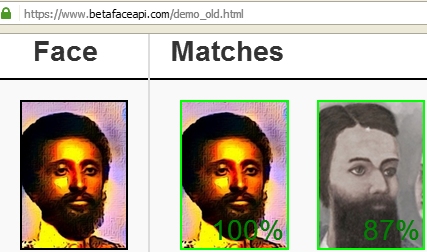 Oahspe The Lord's Fifth Book: Chapter III:
13. The Lord said: Having designed Ham for teaching the barbarian world of me and my dominion,
-
-
Any comments about Oahspe or this website?
Email Me
. I look forward to talking to you about Oahspe and this website